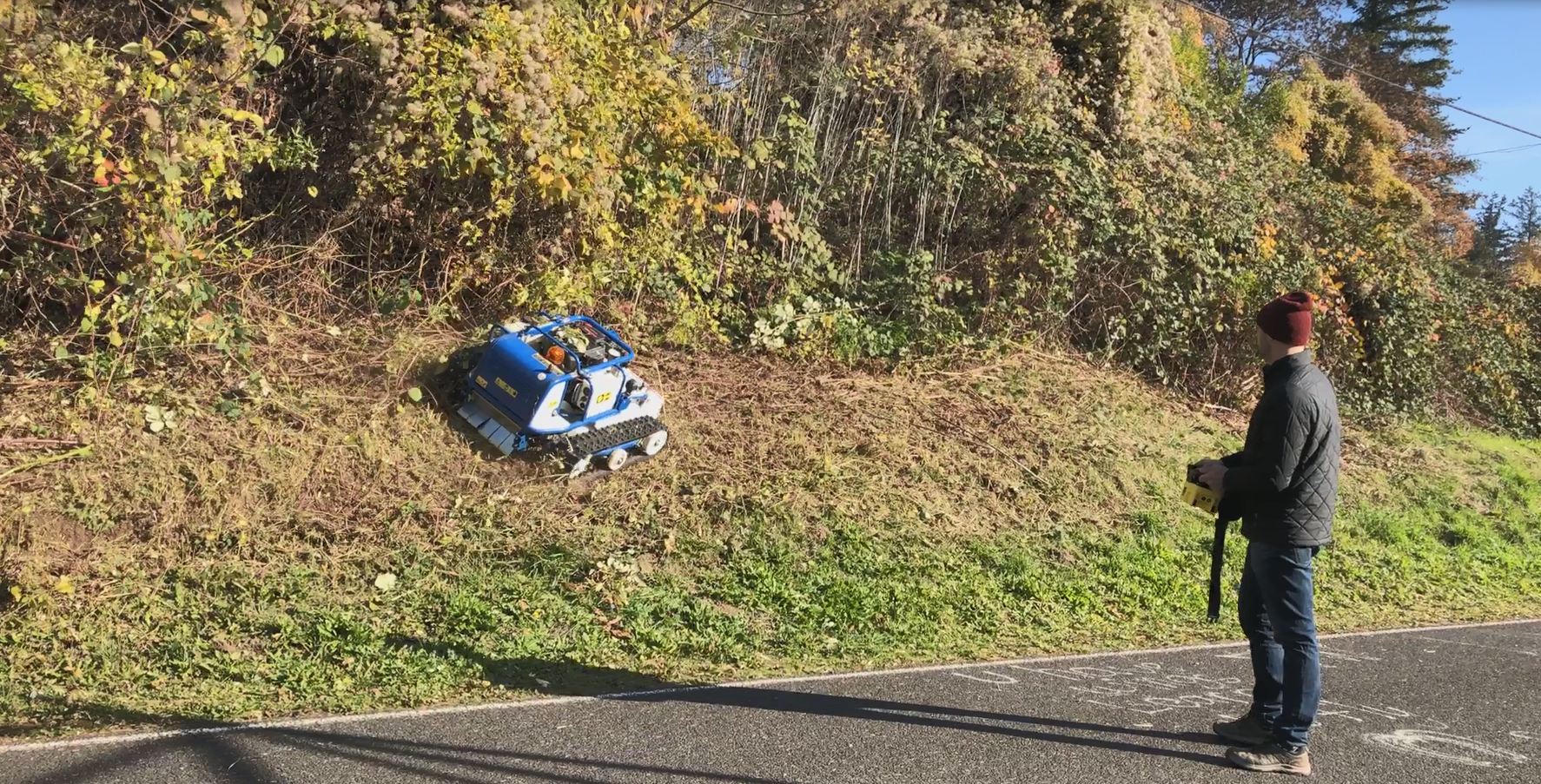 MOW STEEP SLOPES SAFELY AND EFFICIENTLY
EASY
TracMow's highly intuitive Remote Control unit is state-of-the-art technology at your fingertips. Every function - including starting the engine, raising/lowering the mower deck, engaging the PTO, and turning on the lights - can be performed via the remote. Mastering the controls takes only a few minutes.
SAFE
With an operational range up to 650 feet, the operator can keep a safe distance from dangerous slopes, exhaust, dust, and engine noise - working in comfort all day long. This also reduces the operator's contact with ticks, mites, and spiders.
LED headlights and a flashing safety beacon come standard.
POWERFUL
The Kawasaki FS481V engine is a Critical Power-Certified landscaping workhorse. This forced air-cooled overhead V-valve 4-cycle engine delivers compact strength with quiet operation and low emissions.
90° V-twin

Pressurized lubrication system

Electronic spark ignition

Cast-iron cylinder liners
ECO FRIENDLY
TracMow's electric transmission system prevents any oil leaks making it perfectly safe to use in nature reserves or near drinking water reservoirs. The transmission requires no maintenance, oil, or filters.
EFFICIENT
Replace a team of string trimmers wearing bulky safety gear with one comfortable TracMow operator. At 2.5 mph (max speed 5 mph), TracMow will easily clear 0.8 acres/hour.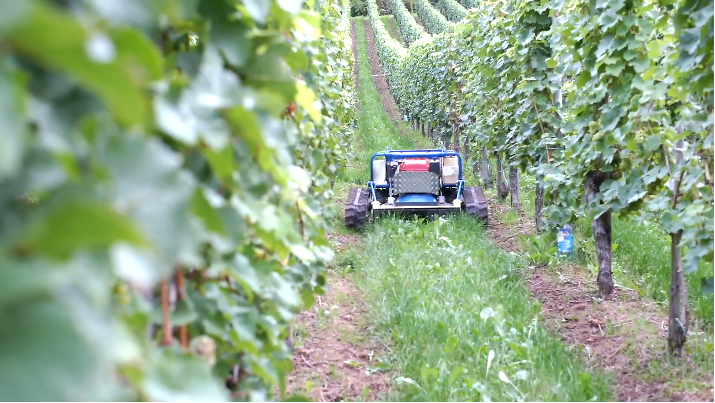 FIND YOUR NEAREST DEALER.